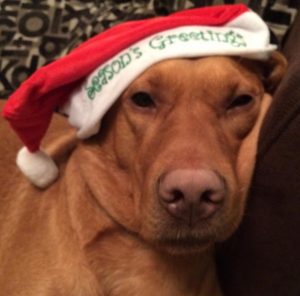 I know how relieved you must be to discover that the brown envelope that has just appeared on your doormat does not contain a bill, or of course for those of you on our email list it must be a change to see the Link in a paper copy. We are besieged by information from all directions and subsequently I suspect that like me you become rather selective, I gather the mail from the letterbox on the gate and sort the mail directly into the paper recycling bin below, I should probably take the recycling bin in from one week to another but then where would passers-by put their sweet wrappers and coffee cups? What happens to the clear windows in the envelopes and the plastic wrappers, every piece of junk mail I receive comes in a plastic wrapper? The stamps at least can be saved and as a few become several and several become many they start to accrue value to the charity, so do please continue to save them.
I am much more aware of the need for recycling, our planet will be here long after we are gone and so we have a responsibility to those yet to come, we waste resources at the expense of our children's children and of course our own purses so please consider your rubbish and your spending this Christmas. A gift can mean so many different things; what would your Labradors
ask for Christmas I wonder and would you be as pleased or perhaps more so if you received the same rather than a book you will not find time to read or a jumper that doesn't fit? Well I know what my two would ask for- 'time together preferably outside' and next on the list 'hugs, cuddles and kind words in front of the fire' and Peggy always asks Santa for 'a big bowl of food and a marrow bone'. I think that sounds like a pretty good list, I don't need any more socks but I am always grateful when friends give up their time to spend time with me, I have more books than I will ever read but I will never have received too many hugs or kind words and whilst I am a sucker for novelty musical ties I am always more grateful when someone takes time to make me a meal and invite me to share it with them, their friends and family. This Christmas create memories rather than rubbish and give yourself, your time, your love, your effort, be more Labrador.
When you are making time to spend with your friends, family and Labradors outside on wonderful walks in the beautiful countryside can I also challenge you to think about rubbish? Rubbish is a blight, but if you start collecting a few bits whilst you are out with your dogs then maybe someone will stop and ask you "what are you doing" and you can say you are part of a global campaign 'Labradors Against Litter'. "Global campaign?" they will ask "I hadn't heard about it?" Well now you have, you can say, you heard about it here. Dog walkers sometimes are stigmatised for not clearing up after their dogs but we can start a revolution of good will. Be careful of course. Wear gloves or invest in a picker-upper, recycle if possible and make sure to send me a photograph, every campaign needs a start and today Labradors against Litter starts with you and who knows with the help of social media we could make a difference.
I confess I am not fully conversant with 'social media', but I do browse through Facebook and I know that the LRSEC page is made up of an amazing and supportive community of dog lovers expertly supervised and occasionally chastened by Emily, Wendy, Fiona, Ian, Joy, Sheila, Mark D, Mindy, Liz and having just checked the list to make sure I didn't forget anyone I find slightly more surprisingly Margaret and myself which I suspect is more honorary. Facebook enables the wonderful calendar competition for which we must thank Lisa Pearce and the fantastic 100 club thanks to Debi Gillard. If you don't already then please take a look at @LabRescueSEandC on Twitter and labrescueseandc on Instagram both of which have a wonderful positivity thanks to Bonnie and Mark M-S and the amazing photographs of your Labs.
Christmas will be upon us by the time you read this and I have a Christmas wish, I know I ask a lot, Christmas can be a difficult time, the perception is that everyone has a wonderful family Christmas around a burgeoning table of food whilst Bing Crosby sings by the fireside and snow falls but as I discovered last Christmas by following the twitter feed of Sarah Millican there are many people for whom Christmas can be lonely and isolating. Sarah's idea isn't revolutionary;' if you are lonely on Christmas day I am here with a few minutes to chat'. So, here is my wish for Christmas, if you are lonely or depressed during Christmas then LRSEC will have a Labrador with a Christmas jumper on and a wet nose who wants to make you smile
, let's spread some canine festive cheer and Love a Labrador this Christmas, Labradors against Loneliness
I wish you and your Labradors a peaceful and enjoyable Christmas and a healthy and happy New Year and may all your walks be full of bounce and discovered tennis balls.
Richard
As a result of this post we have received a lovely letter from a member of the public.
Dear Richard
I recently stumbled upon your Summer edition of your Chairman's Letter on the LRSEC website and have this evening also read your Christmas edition.  I have never before been so compelled to express my gratitude as this evening; I want to thank you from the bottom of my heart for inspiring me to be the best person I can be (re CAN DO) and for reminding me of the things that are truely inportant in life (your Christmas edition).
Your heart of gold shines through in your writing and infects us all.  I certainly feel 'more labrador' having read them 🙂
So my Christmas wish to you, is to never underestimate that magic you instill in people and that you know how special a gift it is to be able to make people want to contribute to making the world a better place.
From a cat owner who ones day hopes to also be a labrador owner, and who needs no response in return, I thank you for all the good work you do with very best wishes and may these kind words be a few that become many for you this festive season.