Latest Headlines
Allen Parton has been a great supporter of the charity for many years, and with Endal and then EJ our Patrons.It is with sadness we heard of EJ's passing and we send all our condolences to Allen and his family.

Tribute to EJ
Allen, Founder and Vice Chairman
It is with such a heavy heart that I sadly have to announce the passing of EJ (Endal Junior) on the evening of the 18th March 2022
Last night faithful EJ (Endal Junior) quietly slipped his berth and has left my side one final time. The three musketeers, EJ, Rookie and ET are now two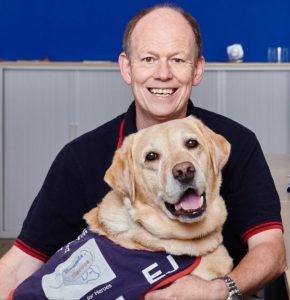 He arrived alongside my wheelchair as an enthusiastic 8-week-old puppy and followed in Endal's huge paw prints, staying just a month short of his fourteenth birthday. He was mentored by the big guy for 11 wonderful months and stepped up to the plate when Endal too left us. He was never ever in Endal's shadow though and he trail blazed his own path and career winning so many hearts and minds around the world.
During his lifetime he attended over 5505 events helping raise awareness and funds for Hounds for Heroes but most importantly he unselfishly gave me such a quality of life and independence that I will never fully understand what it is that I had ever done to be so deserving of. Even on his very last morning he got me up and carried out his daily tasks with his usual enthusiasm. The cruellest twist of life is that dogs don't live as long as us, so every precious second together is so very very special. If there has been a positive in the last two years of lock down EJ and I had two quality years without the pressures of life, just one man and his dog.
EJ became part of a double act with Reservist Dog Rookie and the two were constantly pictured around the country representing all that is good and special about assistance dogs
I am feeling devastated today knowing when my hand goes down to my side EJ is not there but Rookie too will miss his partner just as much. EJ's final gift to me was mentoring young ET (Endal Three) these last nine months with a tolerance and kindness shown to him by Endal so many moons ago.
I am so very proud to have had the privilege of having such a special dog at my side whose loyalty and devotion has enabled me to have such an amazing quality of life. Looking back through thousands of images it is very clear he had the most amazing life and lived it to the full. Meeting the Queen, 385 flights under his belt the list is endless.
I understand now that he was never just my dog and that I shared him with so many others. Till the very end his otter tail never stopped wagging and that loving lick always duly given. The world truly is a sadder place for his passing
Job well done dear EJ, rest now Always in my heart and memories, always at my side.
We love to hear the stories of the wonderful dogs we rehome. Here is Rusty's story, which the Sibley family have kindly given us permission to share.…….

We adopted Rusty from LRSEC when he was 8 months old as a companion for our other Lab Harvey, and in no time at all the pair were inseparable. Rusty was described as one of the most destructive dogs LRSEC had ever rescued having nearly demolished his previous owner's home. Despite knowing this, having met him we guessed that this was probably down to boredom and a lack of exercise. He soon settled into life with us, loving his long runs in the woods and parklands with his best friend Harvey, and cuddles on the sofa in the evening. He was cheeky, loving and the most ingenious food thief that we've ever met, but we loved him unconditionally and that love was returned tenfold and more.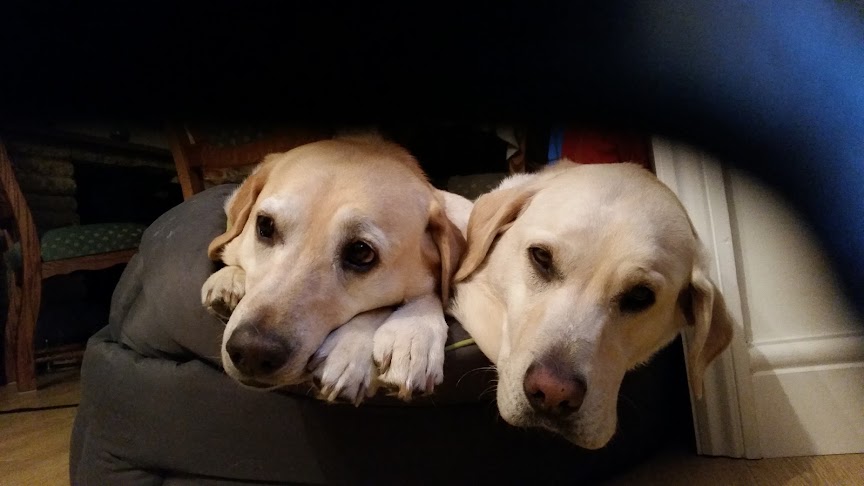 Sadly, we lost Harvey shortly before lockdown and there's no doubt that Rusty missed him terribly. However, lockdown meant that the whole family were there 24/7 to make sure that Rusty was never alone and fussed unmercifully. Towards the end arthritis in his hips started to slow him up but with a good combination of meds he still enjoyed his walks, in comfort, albeit at a more sedate pace. He was two months shy of his 13th birthday when a routine blood test revealed he had inoperable Cancer, and on 10th December 2021 we had no option but to say goodbye. Heartbroken doesn't do justice to how we felt and still do, but the purpose of our message is to thank LRSEC for giving us the chance to adopt one of the most remarkable Dogs we have ever known. Not only did he get a loving Forever Home but he changed and enriched all our lives in so many positive ways. The Sibley Family
Everyone at LRSEC understands that pain and sends our sincere condolences to the Sibleys and anyone else suffering the same. Sadly it's the price we have to pay for all the love and happiness dogs bring to our lives, which is why we carry on finding forever loving homes for all the wonderful dogs that come into our care; to share the good times over and over again.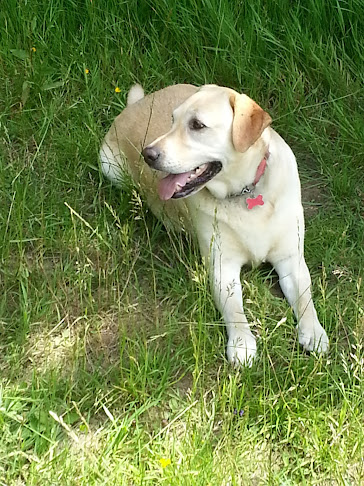 Every year Labrador Rescue South East & Central find new homes for many needy Labradors which are known as our Sponsored Dogs. Sadly, not all the dogs which come into our care are suitable for rehoming.
We have many dogs in our care which are going to be in foster for the rest of their lives so we can be sure their every need is met and ongoing treatment for their condition is funded. Find out more…