Since starting in 1996 there have been many changes and as we will explain, any pledges to donate will be gratefully received.
Whilst we continue to find new loving homes for all our dogs, there in an increasing need for us to take dogs with medical problems, as often the original homes are unable to fund long-term conditions.  Dogs with Hip Dysplasia, Arthritis, Skin conditions, eye problems and diabetes, often have a good quality of life to look forward to, if these conditions can be managed.
This has increased our veterinary costs tremendously, and our future liability to these dogs.
Remember us in your Will and regular donation are important ways to help.
We offer a range of ways to donate to us, please click on the options below to select your preferred method. Thank you.
Donate by Paypal
PayPal Website – "Some of the UK's top charities such as Comic Relief, Oxfam, Stand up to Cancer, DEC and Children In Need as well as thousands of not-for-profit organisations use PayPal to accept donations on their website."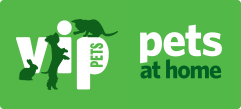 Pets at Home VIP scheme. Labrador Rescue South East & Central are delighted to have been included in the Pets at Home VIP scheme. All you need to do is click below to go online and register for your card. You need to select Barnstaple as your nominated store. It doesn't matter which store you shop in, using your card will ensure lifelines will be credited to us. So please help us and register now and help your chosen Charity. Thank you so much.
We are currently raising funds for Labrador Rescue South East and Central by recycling inkjet cartridges and laser/toner cartridges and your help would be greatly appreciated. Our organisation will receive £1 for each original empty inkjet cartridge or £5 per empty laser/toner cartridge donated kindly by you, friends, family or colleagues.
To recycle your items for free and raise funds for this great cause simply click this
link
Recycle 4 Labrador Rescue South East and Central. If you think this is a good idea and want to help promote our recycling campaign further why not forward this email to anyone you know. Thanks for taking the time to help us and the environment, your support is always appreciated.
Labrador Rescue South East and Central in association with
recycle4charity.co.uk
.
Welfare Fund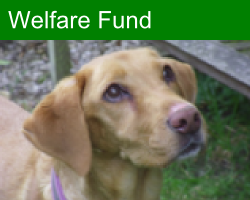 Every year Labrador Rescue South East & Central find loving new homes for many needy Labradors. Sadly, not all the dogs which come into our care are suitable for re-homing, it may be they have had such a traumatic start to life that they will never adapt to living in a normal home situation. It could also be that they have a serious medical condition which will require long term, expensive treatment.