Upcoming Events
No Upcoming Events
News
---
Amazon Smile
If you are an AmazonSmile customer, you can now support Labrador Rescue South East And Central in the Amazon shopping app on your Android device! Simply follow these instructions to turn on AmazonSmile and start generating donations.
If you have the latest version of the Amazon Shopping App, open the App on your Android device.
View Settings and select AmazonSmile.
Follow the in App instructions to complete the process.
---
Ziggy Update, January 2019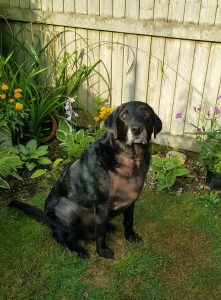 Ziggy Update, January 2019
It's a new year and for Ziggy, that means new fur!  After many long months of visits to the vets, the dermatology specialist and different tests and treatments, Ziggy's skin problems are now stabilised and he is doing really well.
Thorough testing showed that he (more…)
---
Give as you live
2017 has arrived and you can help support our charity by registering with Give As You Live. It costs you absolutely nothing but we get money by you shopping at top retailers like Next, House of Fraser and Debenhams etc for your (more…)
Labrador Rescue South East & Central Blog
---
Chairman's Letter
Welcome you find me in a reflective mood after a family bereavement puzzling over the nature of love. The scientist within me views love as a combination of chemical reactions; Testosterone and Oestrogen drive the need for reproduction and the "love at first sight" reaction, subsequently dopamine and serotonin provide the warm sense of attraction that fuels the first few months of a relationship and subsequently oxytocin and vasopressin govern the long term attachment of partners and the all important parent-infant bond. As what we think of as 'ourself' is just a mass of synapses, electrical cables with multiple junctions these neurotransmitter chemicals are responsible for all our emotions and in particular the emotion we term love. (more…)