Upcoming Events
---
2021 Calendar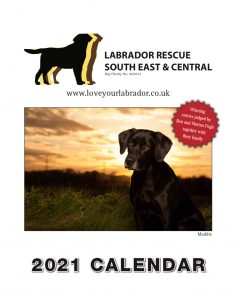 We have very few ways of raising funds this year , so please support us by buying a calendar.
They are available now on our website shop.
News
---
Charity Update from our Chairman
Charity Update from our Chairman
During the coronavirus epidemic the charity has been dealing with emergency cases only.
Under current government guidelines we are unable to operate in our tried and tested fashion visiting and assessing dogs in their homes and also visiting prospective homes.
It should now be possible to start assessing dogs that require new homes  using social distancing measures and placing them into previously assessed homes or potentially assessing new homes online.
Please bear with us as this is not a return to normal service and each region will operate according to their own personal safety assessments. This is likely to be the case for some time.
Dogs requiring homes will be placed on the website, so please check back regularly.
Richard Best
Chairman
 .
---
Ziggy Update, January 2019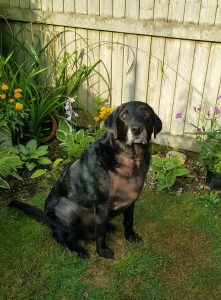 Ziggy Update, January 2019
It's a new year and for Ziggy, that means new fur!  After many long months of visits to the vets, the dermatology specialist and different tests and treatments, Ziggy's skin problems are now stabilised and he is doing really well.
Thorough testing showed that he (more…)
---
Give as you live
2017 has arrived and you can help support our charity by registering with Give As You Live. It costs you absolutely nothing but we get money by you shopping at top retailers like Next, House of Fraser and Debenhams etc for your (more…)
Labrador Rescue South East & Central Blog
---
KC Breed Rescue Info
---
Chairman's Letter
Welcome you find me in a reflective mood after a family bereavement puzzling over the nature of love. The scientist within me views love as a combination of chemical reactions; Testosterone and Oestrogen drive the need for reproduction and the "love at first sight" reaction, subsequently dopamine and serotonin provide the warm sense of attraction that fuels the first few months of a relationship and subsequently oxytocin and vasopressin govern the long term attachment of partners and the all important parent-infant bond. As what we think of as 'ourself' is just a mass of synapses, electrical cables with multiple junctions these neurotransmitter chemicals are responsible for all our emotions and in particular the emotion we term love. (more…)