Upcoming Events
---
Discover Dogs
Excel London 20-21 November 2021
---
Cruft's
Crufts will be returning on 15-18 July 2021 at the NEC Birmingham.
News
---
Charity update from our Chairman
The key activity of the charity to place dogs into loving homes must be suspended during the current crisis to protect our volunteers.
However we can still provide advice and support via telephone and email and through our Twitter,Instagram and Facebook pages.
In an emergency situation please contact your regional coordinator and we will endeavour to help in any way we possibly can.
It is possible as the crisis deepens that animal welfare may become a cause for concern and rest assured we will continue to do whatever we can to help.
As I have said often before I consider the charity to be a family of like-minded people, Labrador people and during these testing times we all need to be more Labrador and think of others and what we can do to support one another.
Richard Best
Chairman
---
Ziggy Update, January 2019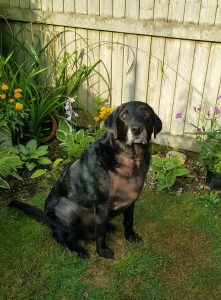 Ziggy Update, January 2019
It's a new year and for Ziggy, that means new fur!  After many long months of visits to the vets, the dermatology specialist and different tests and treatments, Ziggy's skin problems are now stabilised and he is doing really well.
Thorough testing showed that he (more…)
---
Give as you live
2017 has arrived and you can help support our charity by registering with Give As You Live. It costs you absolutely nothing but we get money by you shopping at top retailers like Next, House of Fraser and Debenhams etc for your (more…)
Labrador Rescue South East & Central Blog
---
Christmas Message from our Chairman
A Christmas Message from our chairman.
I am writing my message for the winter edition of the Link on Remembrance Sunday whilst listening to an online service from my parish church. What a strange year it has been and continues to be as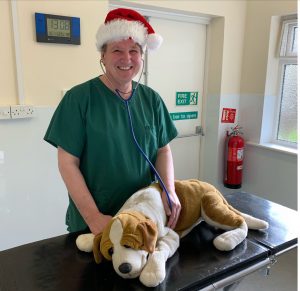 we start another four weeks of restrictions in the hope of some normality for Christmas, I would normally be walking through the village with a great multitude of children from Scouting and Guiding all neatly washed and pressed and keen to impress the members of the British Legion who always come to say thank you to the children for attending at the end of the parade. This year the British Legion will visit us at our virtual cub scout meeting on Zoom which although it has enabled us to continue in some form is not the same as meeting face to face. The children have struggled with the loss of contact with friends and relatives particularly grandparents and they in turn have struggled without hugs and cuddles from their grandchildren. I was waiting to meet a friend for an Autumn walk at Wisley Gardens recently and it was like watching the opening scenes from the film 'Love Actually' but with friends meeting and exchanging awkward air kisses and gestures of embrace rather than touching until a toddler noticed his Grandma and Grandpa walking over and rushed for a big hug.
Many of us will know of someone who has been lost to this wretched virus (more…)
---
Chairman's Letter
Welcome you find me in a reflective mood after a family bereavement puzzling over the nature of love. The scientist within me views love as a combination of chemical reactions; Testosterone and Oestrogen drive the need for reproduction and the "love at first sight" reaction, subsequently dopamine and serotonin provide the warm sense of attraction that fuels the first few months of a relationship and subsequently oxytocin and vasopressin govern the long term attachment of partners and the all important parent-infant bond. As what we think of as 'ourself' is just a mass of synapses, electrical cables with multiple junctions these neurotransmitter chemicals are responsible for all our emotions and in particular the emotion we term love. (more…)