StreetVet is the brainchild of two vets, Jade Statt and Sam Joseph, who (unbeknownst to each other) started walking the streets of London and offering free veterinary advice to homeless pet owners. Several years later StreetVet is a registered charity offering outreach 'street clinics' in seventeen towns and cities across the UK. Each city runs as a fully-accredited veterinary practice providing free advice, treatment and basic essentials to hundreds of pets. But this is no small feat and it very much relies on professional volunteers, industry support and charitable donations.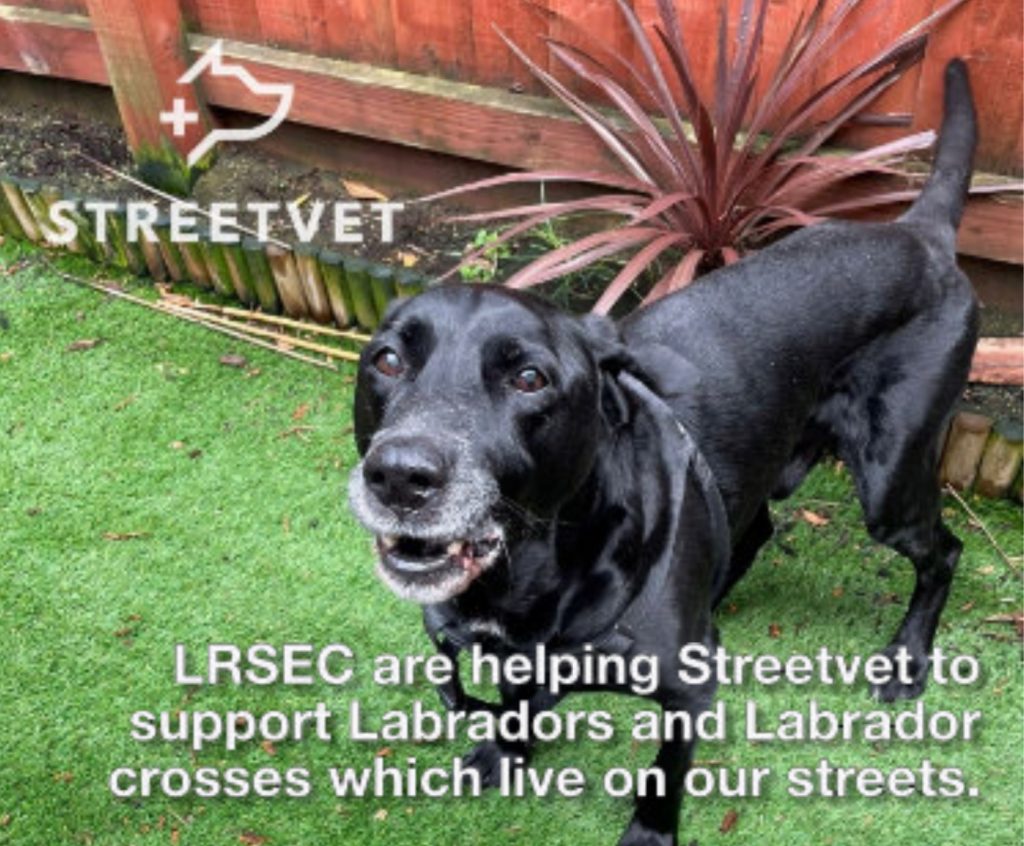 Many of the StreetVet volunteers also work in veterinary practices and going out on the streets with a stethoscope and backpack provides a very stark contrast to their regular work day. As you can imagine, sessions are challenging. Examining excited or nervous dogs on a busy shopping street with traffic, sirens and general pandemonium is not always easy, but the reassurance they provide and the personal connection the volunteers have with the owners and their pets is priceless. Our volunteers pride themselves on gaining the trust of their regular clients, and in doing so, helping to make their lives a bit easier in some small way.
The mainstay of StreetVet's service is to provide preventative healthcare: vaccinations, worming, flea treatments and microchips. However, contrary to popular belief, the majority of their patients are older and many have been with their owners long before they became homeless. Canine arthritis is a huge issue for the older dogs, and can be challenging to manage when the dogs have to travel everywhere with their owners on foot. During colder months, this is a very difficult condition to manage for those that are 'street sleepers'. Symptoms can be subtle such as 'slowing down on walks', refusing to go up or down steps/jump onto seats, mild lameness and toe dragging. Owners often prioritise their dog over all else and as a result it is not uncommon for them to miss important appointments to the detriment of the owner's own personal health and wellbeing.
Thankfully StreetVet are able to help by providing dog buggies and arthritis treatment, such as pain relief, alongside other complementary therapies (acupuncture, massage, laser therapy), all of which hugely improve the dog (and owner's) quality of life.
StreetVet is extremely proud of how their volunteers have managed to continue to provide care to their patients throughout the pandemic. But sadly their service is needed now more than ever. On a more optimistic note, StreetVet's new Accredited Hostel Scheme is being expanded to more areas of the UK, giving hope that some of the pets and their owners will be able to access a safer living environment and this might be the stepping stone towards a happier, more secure future for them and their pet.
Our photo features Bruno who has been supported by LRSEC who provided his new mobility Harness.
This is a truly invaluable service that is preventing many potential cases of loss and heartache in the
homeless community and hope will protect that very special human-animal bond for many years to come.